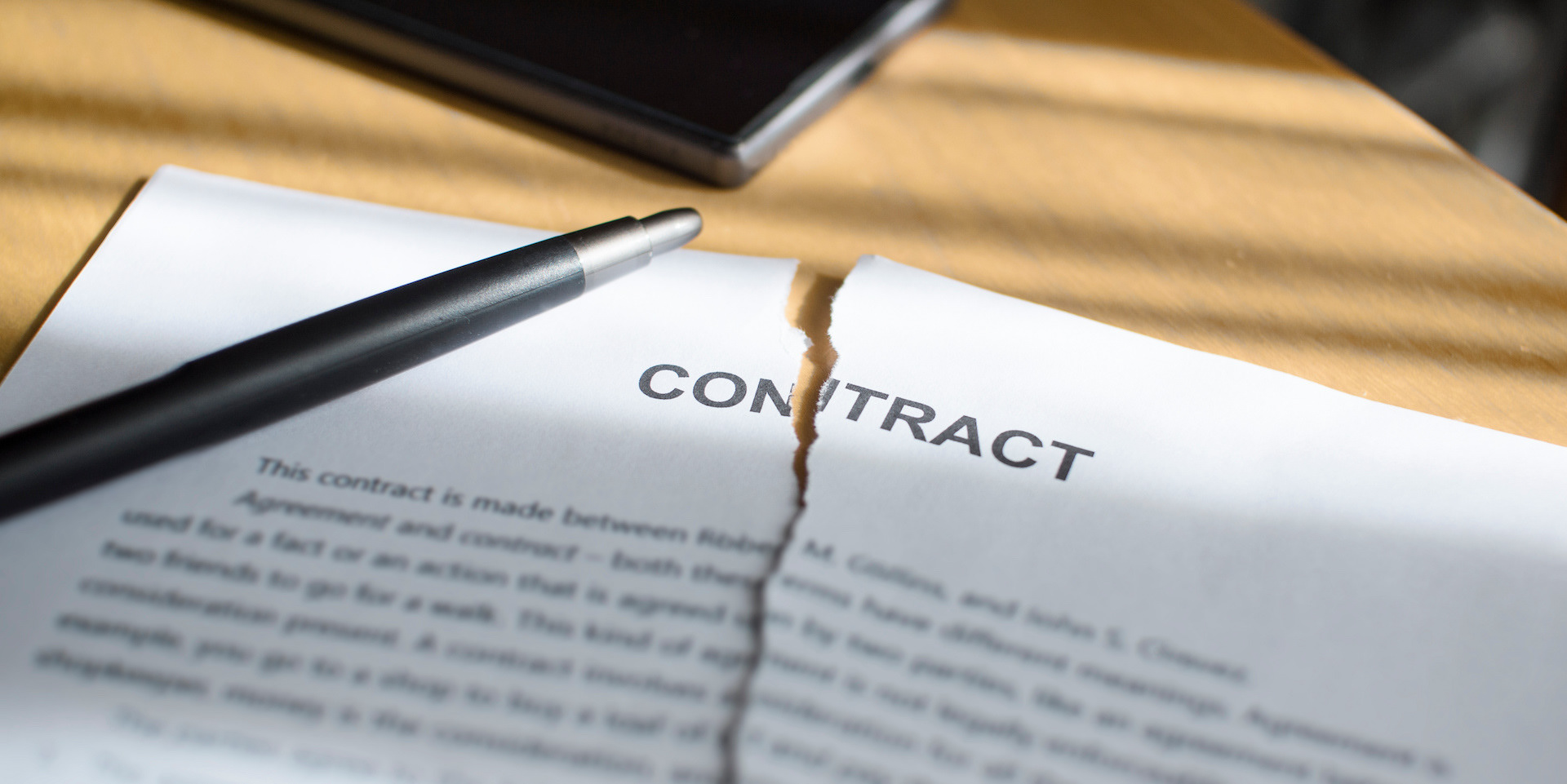 Discover how The Bearman Firm can help you succeed in your contract litigation and protect your interests
​​​​​​​
Do you have a breach of contract dispute in California? Our California law firm is experienced in contract litigation, working to ensure that you have the best possible representation to enforce your rights and receive the compensation you deserve. We understand the complex intricacies of California contract law. In this blog post, we'll discuss the key aspects of plaintiff's contract litigation in California, while highlighting our proven track record in handling such cases.
California Contract Law Basics
Contract law in California is primarily governed by the California Civil Code, which sets forth the fundamental principles of contract formation, interpretation, and enforcement. (California Civil Code §§ 1549 – 1615).
A valid contract must include an offer, acceptance, consideration, and mutual consent between the parties, whether written or oral. When a party breaches the terms of a contract, the injured party has the right to seek damages and enforce the contract through litigation.
Key Strategies in Contract Litigation
The threshold question in Contract Litigation is whether there is a contract, as above. Once the existence of a contract is established, there are certain key strategies for analysis.
Establishing a Breach:

To succeed in a contract lawsuit, a plaintiff must prove that a valid contract existed, the plaintiff fulfilled their portion of the contract or has a valid excuse for non-performance, the defendant breached the contract, and the plaintiff suffered damages as a result of the breach. Our law firm is experienced in identifying and establishing these elements and securing favorable outcomes for our clients.
Damages

: This is usually the money a plaintiff is seeking to recover and is in itself a complicated area of the law. Generally speaking, the plaintiff is entitled to recover actual damages known as compensatory damages for the portion of the contract performed by the plaintiff and must be reasonably foreseeable. Specific clauses in the contract, other actions by the defendant including fraud, may make other damages available to recover, such as compensatory, general, consequential, incidental, punitive, and liquidated damages.
Understanding Statutes of Limitations:

In California, the statute of limitations for contract disputes is generally four years for written contracts (California Code of Civil Procedure § 337) and two years for oral contracts (California Code of Civil Procedure § 339). It is crucial to seek legal representation as soon as possible to ensure that your claim is not barred by the statute of limitations.
Citing Precedents

: Our legal team is well-versed in California contract law, including major cases that have shaped the field, such as

Riverisland Cold Storage, Inc. v. Fresno-Madera Production Credit Association

(2013) 55 Cal. 4th 1169 (the parol evidence rule should not be used as a shield to prevent the proof of fraud), and Pacific Gas and Electric Co. v. G.W. Thomas Drayage & Rigging Co. (1968) 69 Cal. 2d 33 (parol evidence is admissible to ascertain the true intent of the contracting parties even the writing seemed clear and unambiguous). By citing these cases and others, we can build a strong case on your behalf, leveraging the latest legal trends and precedents.
Is an Oral Agreement Really an Enforceable Contract?
While oral (spoken agreements) contracts can be more challenging to prove than written contracts, they can still be enforceable contracts in California courts. There are several major cases have set the precedent for determining the existence of an oral contract. These cases have provided guidance on factors courts consider when deciding whether an oral contract exists, such as the credibility of witnesses, the behavior of the parties, and other circumstantial evidence. The caselaw illustrates the importance of credible testimony and evidence of the parties' behavior in establishing the existence of an oral contract. It is important to understand the law and how to apply it appropriately to individual circumstances.
If you're involved in a contract dispute in California, having a knowledgable and experienced attorney on your side could well be the difference between winning and losing. The Bearman Firm can navigate the complexities of contract litigation and fight for your rights. With our experience in contract litigation, our attorneys work tirelessly to achieve the best possible outcome for our clients. Contact us today to schedule a consultation and learn more about how we may be able to help you protect your interests and enforce your contractual rights.
The Bearman Firm, Website Disclaimer
The Bearman Firm is a law firm that represents clients throughout California. The information on this website is for general information purposes only and should not be taken as legal advice for any individual case or situation. Legal websites like this one are a form of attorney Advertising. Viewing this website does not create an attorney-client relationship. Ethan Bearman is licensed to practice law in California, maintains an office in Los Angeles, and practices law only in California courts, and does not seek to represent anyone based solely on a visit to this website.
Reviews, including testimonials or endorsements listed on this website, do not constitute a guarantee, warranty, or prediction regarding the outcome of your particular legal matter.
Copyright © The Bearman Firm 2019-2023. All rights reserved.
Los Angeles, California, Litigation, Lawyer, Law Firm, Attorney, Contract, Breach, Court, Fraud